SANTIN GUINDASTES is a modern and bold company, active in the national lifting and cargo handling market. With equipment of up to 800 tons, the fleet is new and meets the most demanding projects and customers.
With a team of highly qualified and discerning professionals from the main areas of activity, the company aims to gather and analyze the information and data collected from the largest projects in Brazil, aiming at safe and practical lifting and handling.
The main segments served by SANTIN GUINDASTES solutions are: mining, petrochemical, energy (wind, hydroelectric, thermoelectric), steel, refinery, metallurgy, cement, pulp and paper, port operations (onshore / offshore), construction and industrial assembly.
For the fifth time in a row, SANTIN GUINDASTES is among the 250 fastest-growing national companies, according to a publication by Exame Magazine.
The satisfaction of its customers makes SANTIN GUINDASTES stand out, becoming a reference in safety, quality and good service.
Quality Policy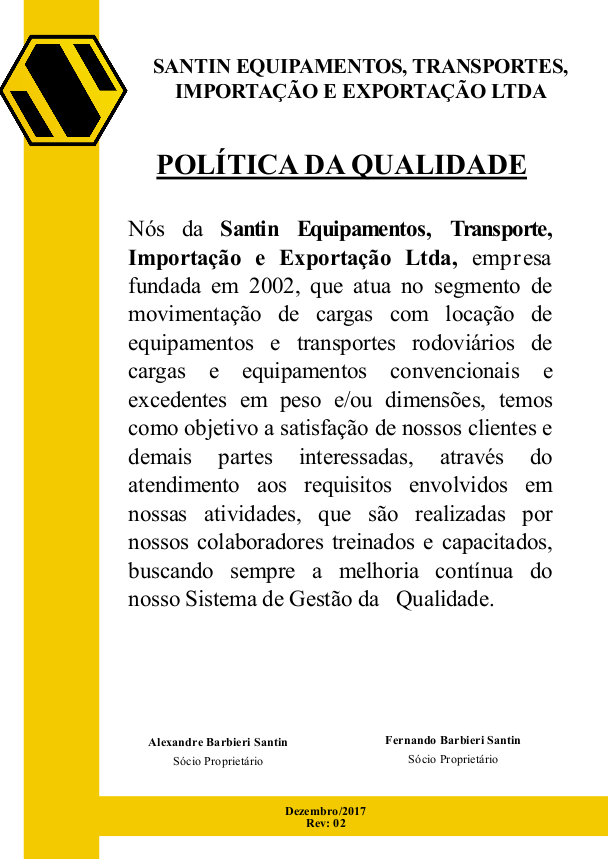 Certification ISO 9001 / Others