Transportation and Logistics

SANTIN TRANSPORT and LOGISTICS offers integrated solutions in the areas of conventional transport, special in weight or size and heavy and super heavy loads. Uses always updated fleet and equipment with advanced technology, in addition to having highly qualified employees.
It operates with special cargo transportation in the wind, hydroelectric and thermal energy, pulp and paper, mining, steel and petrochemical sectors. Its differential is to serve each client in a unique way, understanding their needs. SANTIN TRANSPORT AND LOGISTICS continuously seeks customized solutions for each challenge faced.
Quality Policy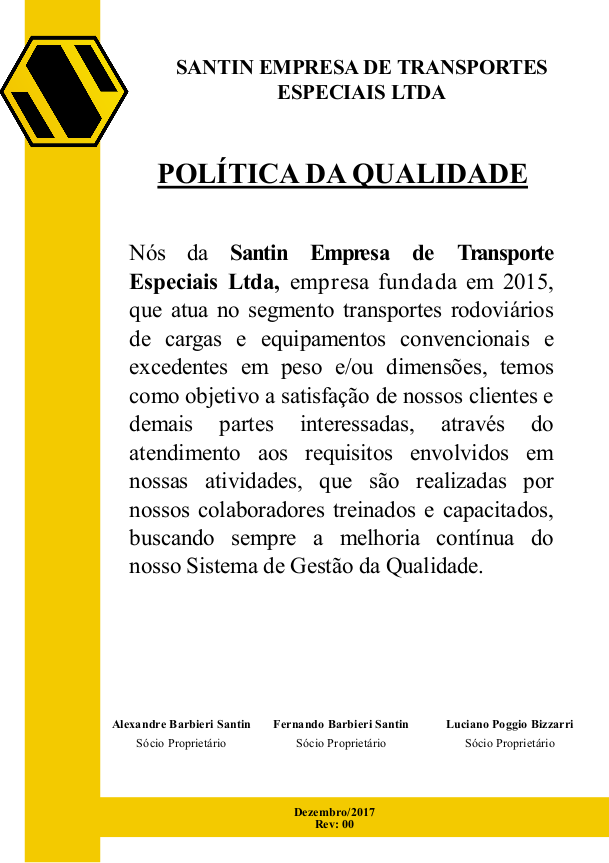 Certification ISO 9001 / Others